About ACS Calibration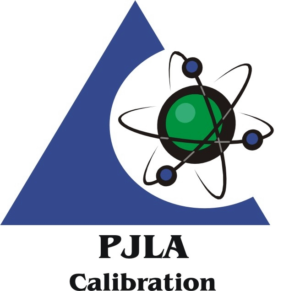 Automated Control Systems Inc. (ACS Inc.) is a calibration laboratory and precision metrology provider based in Dothan, Alabama serving the Southeastern United States.
ACS Calibration provides complete metrology solutions for calibration and repair of scales and balances, electrical, mechanical, thermodynamic, and process control instruments to meet your most stringent requirements. Our calibration services are NIST traceable and meet the requirements of ANSI/NCSL Z540-1 and ISO/IEC 17025:2017. 
Founded in 1989 by electrical engineers, ACS Calibration prides itself on both customer satisfaction and the high quality of work. Our experience working with leaders of the United States Navy Metrology Lab and education as American Society for Quality Certified Calibration Technicians has provided a solid basis and a high level of working knowledge in electrical, dimensional, mechanical, thermodynamic, and weights and balance metrology.
At ACS Calibration, we work with our customers to develop a relationship and partnership. We take our time to do the job right, the first time, every time to ensure that your needs are met and expectations exceeded.
Automated Control Systems, Inc. Divisions
Services

Our services division is involved in multiple activities. ACS Calibration offers equipment

calibration services, quality services,

and

quality audit preparation services.

Put our years of experience to use by utilizing our skill set to help you meet your quality requirements. Our laboratory is ISO/IEC 17025:2017 accredited and staffed with ASQ CCT employees. The services division also works to find a qualified vendor in the case we cannot provide an item or service. As with all services, timeliness and quality are of the utmost importance – our laboratory maintains a turn-around time of less than 5 days with a high level of customer satisfaction.

Equipment Sales

ACS Calibration provides a wide range of measurement equipment manufacturers and brands, offering our customers everything from dimensional hand tools to our patented

continuous emissions monitoring

systems. When ordering equipment through ACS Calibration, you can be assured that the item is calibrated and ready to use.

Engineering Solutions

Engineering solutions offered by Automated Control Systems, Inc. separate us from our competitors.  Our team of software engineers, mechanical engineers, chemists, PLC programmers, and machinists are well suited to take on any project you may have. We work with our customers to determine goals of the project, identify issues, develop solutions, design, build, and validate the application. ACS Inc. holds multiple patents in the Continuous Emissions Monitoring field.