Quick Calibration Turnaround Time
One of the most frequent questions our clients ask is "What is your average calibration turnaround time?". At ACS Calibration, we understand and can relate to the pains of having your expensive and necessary equipment out for calibration for weeks or, even worse, a few months at a time. We pride ourselves on maintaining an average quick calibration turnaround time of only 24 hours. No matter which calibration service is requested, a maximum five day calibration turnaround time is guaranteed for most instruments.  Our First In – First Out approach is a proven method to maintain our quick calibration turnaround time and ensures that your equipment doesn't get pushed behind other client's.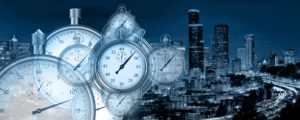 At ACS Calibration, we get to know our clients. Our ASQ Certified Calibration Technicians, Quality Manager, and Engineers are available as resources for training on instrumentation and compliance to regulatory requirements. ACS Calibration's strategic location in Southeast Alabama places us in the center of our core customer base in Alabama, Florida, Georgia, and Mississippi. The centralized location allows us to provide local service across the region, including in emergency situations. 
Benefits of calibration services from ACS Calibraton:
Quick calibration turnaround time average of

24 hours

, maximum of 5 days
Quality references, including ASQ CCT, QM, and EE.
ACS Calibration offers ISO/IEC 17025:2017 accredited calibration services compliant with ISO 9001 to ensure traceability to the SI through NIST.
Instrument pickup and delivery regionally

Online equipment management

Quick calibration turnaround times are available either at our laboratory or at your facility, depending on location and number of instruments requiring calibration.
If you need to maintain the accuracy of your calibrated equipment, then you need calibration services from ACS Calibration.  Our calibration processes ensure that your instruments meets engineering, machining, parts design, quality control, and inspection requirements. Our quick calibration turnaround times will keep your facility running smoothly with little to no downtime. You'll be confident knowing that your calibrated equipment will provide accurate measurements.
We are an ISO/IEC 17025:2017 accredited calibration laboratory in Alabama with a focus on the Southeastern region (Alabama, Georgia, Florida, Tennessee, Mississippi, Louisiana, Texas, Arkansas, South Carolina, and North Carolina).  We have a network of laboratories in North America and Central America to ensure that your calibration requirements are met, regardless of location.
Asset Management Services
Regardless of the size or type of your business, we can help you maintain a compliant calibration program. Our calibration and asset management program has been developed to provide our customers with a comprehensive system that eases the burden on your employees.
Our solution is complete and comprehensive – we maintain not only instrumentation calibration by ACS Calibration, but we also maintain the data for third party and internally calibrated instruments. We schedule calibration due date reports to be emailed out based on each customer's individual needs. Calibration certificates are available on-line in our calibration database to support your audit activities. Our ISO/IEC 17025:2017 accredited laboratory and quality management system ensures that your instrumentation is both calibrated and managed at the highest level of quality.